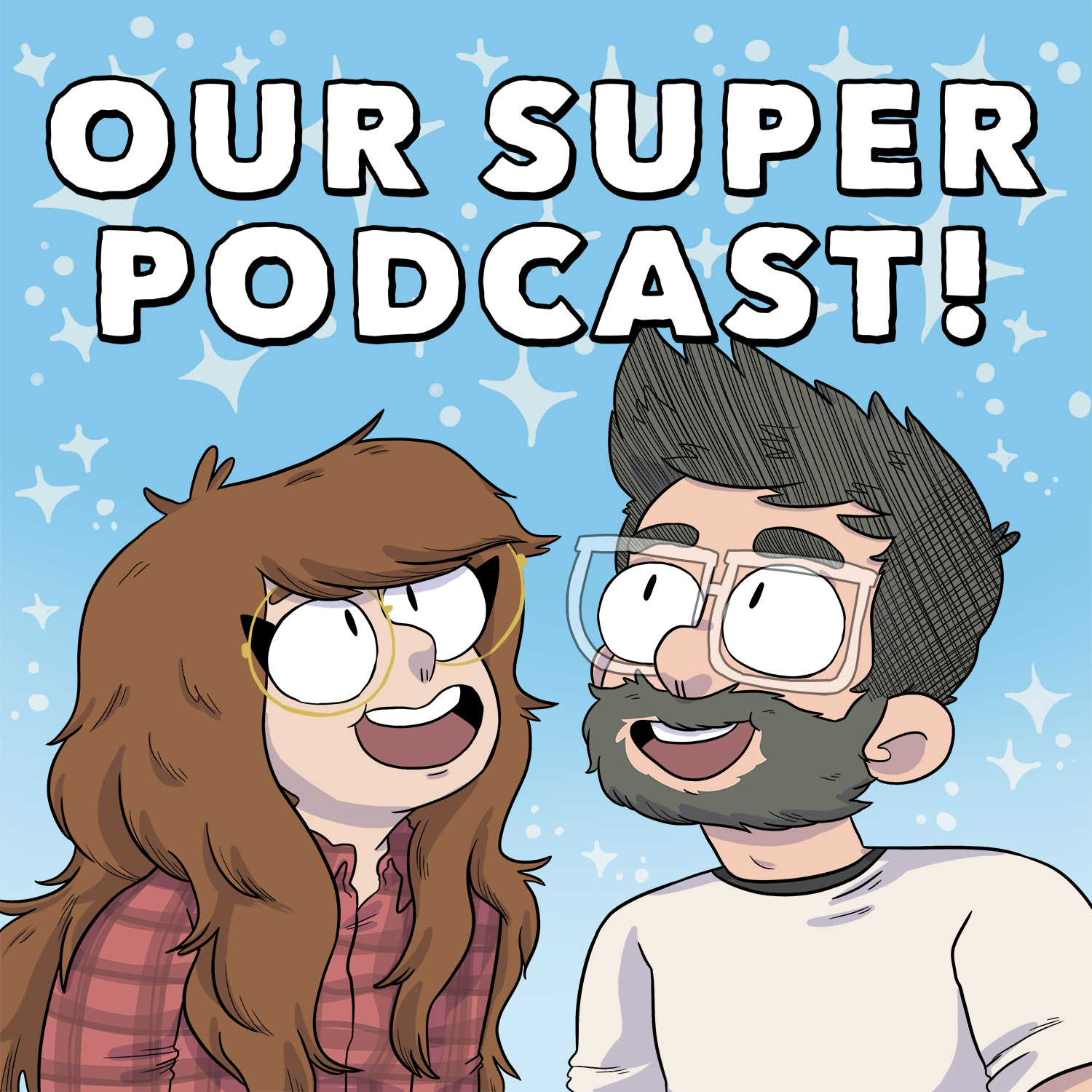 Welcome to episode 2 of OUR SUPER PODCAST! The main topic this week is MUSIC! Sarah and Stef have a big ol' chat about favourite bands and weird gig experiences. Also, we talk about a bunch of interesting new trailers and answer some more listener questions! Find us on twitter - @oursuperpodcast!
Things we talk about this week:
Our Engagement!
Giant Days and By Night by John Allison (and Christine Larson and Max Sarin respectively)
New York Comic Con 2018
The Nintendo Shop in NYC
The Gameboy Camera being 20 years old
Wreck It Ralph 2
Lego Movie 2
Spider-man into the Spider-verse (AMBIENT occlusion, I meant to say ambient occlusion EDIT: I MEANT CHROMATIC ABERRATION, gosh I'll never try again)
Mario Tennis Aces
MUSIC TALK
Incubus
Jimmy Eat World
Hoobastank
Green Day
Alkaline Trio
Beck and his puppet band
Los Campesinos
Hop Along
Johnny Foreigner
Barenaked Ladies
Chance The Rapper
Why?
Lemuria
Carly Rae Jepsen
Hamilton The Musical
Your Name OST
and more!